From Boston's Great Molasses Flood to Los Angeles' alligator picnics, these bizarre photos make history much more interesting.
Sometimes, the most interesting thing about the history books is what they leave out.
Our common understanding of the past is one of larger-than-life people, events, and movements. We remember the heroes, villains, triumphs, catastrophes, and trends that marked their eras and informed the eras to come.
But what that version of history leaves out are the far smaller moments, the ones that served neither as a culmination of recent trends nor as a sign of things to come. These are the odd, unique little pieces of the past that would never show up on a timeline, that don't reverberate through the ages but nevertheless remain utterly fascinating.
So while we cling to history's main threads, let us also remember its loose strands. Let us remember the strange inventions, outdated customs, and one-of-a-kind moments that truly evoke the past in all its bizarre glory, whether cheerful or tragic.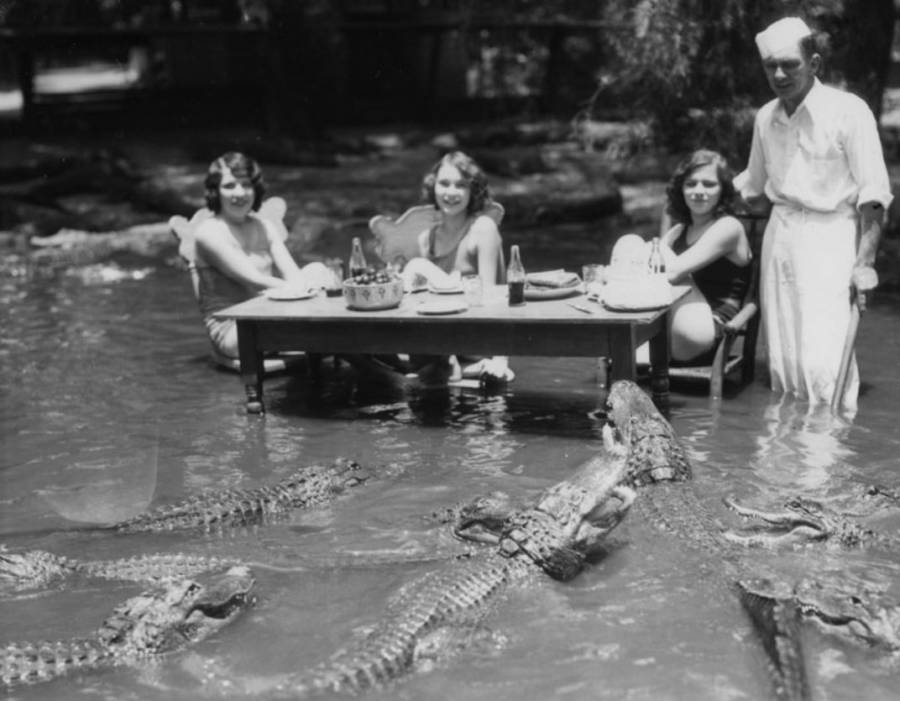 Circa 1920s, a picnic at Los Angeles' California Alligator Farm, where patrons were allowed to mingle freely among trained alligators from 1907 to 1953.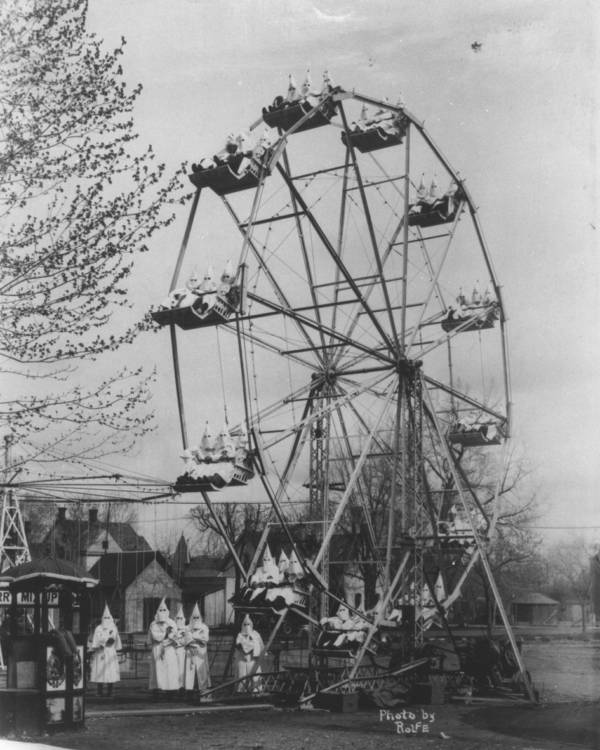 In April 1926, 41 members of the Ku Klux Klan gather at a ferris wheel at Cañon City, Colorado, a stronghold of the group in that era.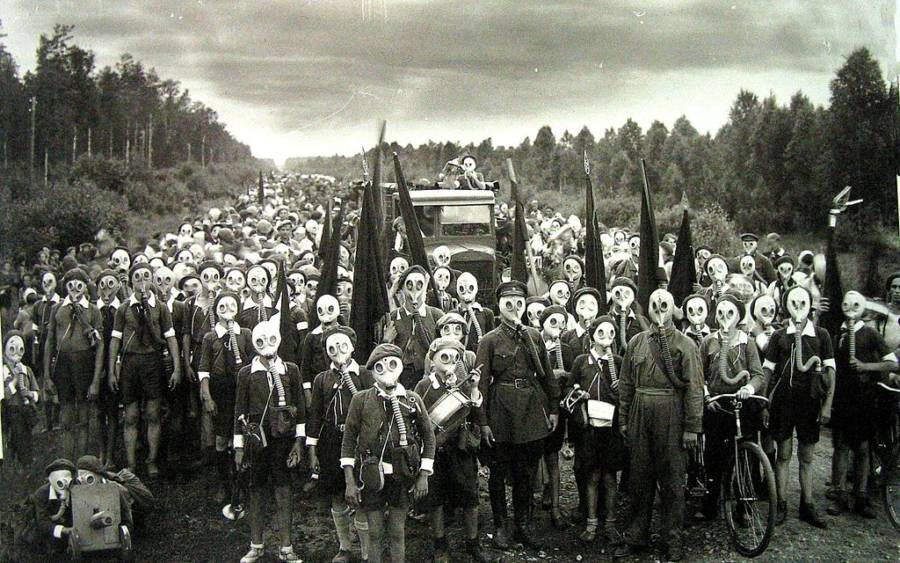 Members of the Young Pioneers, a Soviet government youth group, don gas masks as part of an attack preparation drill in the Leningrad area, 1937.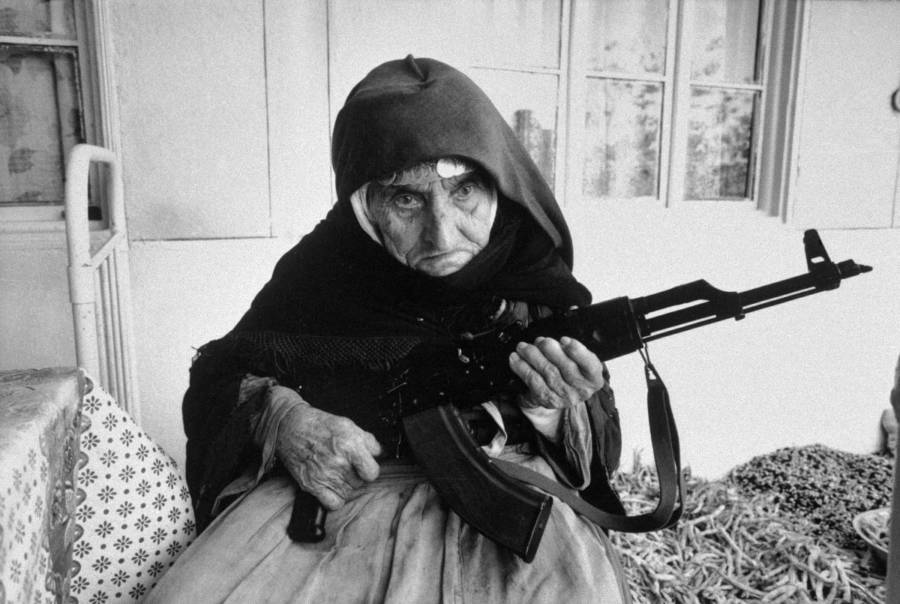 A 106-year-old woman sits in front of her home guarding it with a rifle, in Degh village, near the city of Goris in southern Armenia. Armed conflicts took place in and around nearby Nagarno-Karabakh, a territory in Azerbaijan also claimed by Armenia.