The 74-year-old Vietnam veteran was bitten more than 100 times by ants that 'feasted on him' just days prior to his death from cancer.
A Vietnam veteran passed away at a U.S. Department of Veterans Affairs assisted living facility on Saturday, but before he died, he was twice found covered in ants.
It didn't take Laquana Ross long to notice something was wrong with her 74-year-old father, Joel Marrable. She initially noticed his swollen hand and that he flinched as she held it. His pain was a mystery until she pulled up his shirt and found more than 100 red bumps.
Marrable's room at the Eagles' Nest Community Living Center in Atlanta's VA Medical Center was riddled with insects, according to AOL.
"His room had ants, the ceiling, the walls, the beds," said Ross. "They were everywhere. The staff member says to me, 'When we walked in here, we thought Mr. Marrable was dead. We thought he wasn't even alive, because the ants were all over him.'"
Ross visited her father on Friday, and was immediately "worried and confused because that wasn't how he looked when I saw him the last time." When she inquired with the staff, they claimed Marrable had been bathed and that his room had been cleaned — but the ant infestation had returned the next day.
The Vietnam vet was transferred to a different room, but succumbed to his cancer and weakened condition a few days later.
"He served his country in the Air Force, and I think that he deserved better," said Ross.
The Atlanta VA Medical Center has since apologized for the facility's conditions, expressed its "heartfelt remorse and apology" to the family, and said it would address "the ant issue." While the VA said it had hired a pest control company to monitor the facility, the issue extends beyond this facility.
"I am shocked, horrified and downright maddened by the news that a veteran under the care of the VA was treated so poorly and without any regard for his wellbeing," said U.S. Senator Johnny Isakson.
"This patient, at the end of his life, was clearly not being monitored closely enough, and I am so sad for his family who had to discover his insect-infested conditions before anything was reportedly done."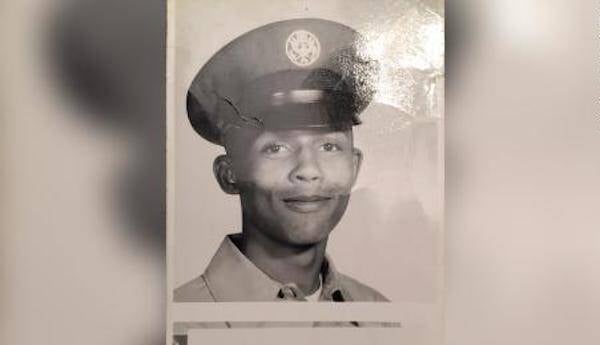 Marrable's death is yet another reminder of the issues that have plagued Veterans Affairs as a whole. The institution has faced such drastic staffing shortages that numerous veterans have died waiting for care, with a 2016 report indicating the VA tried to cover this up.