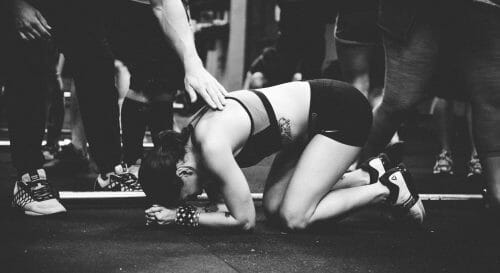 So, you think you are a beast and can handle some seriously hard workouts. Then you have come to the right place.
There are some really tough CrossFit WODs out there that will leave you exhausted on the floor when and if you finish. While most CrossFit WODs can be tough today we will be talking about the most difficult WODs on the planet.
These workouts are not for beginners and some of them might be too much for most intermediate lifters as well. For many of these workouts, you will need a certain level of strength and or conditioning that many people who haven't trained long enough just don't have.
Related: Best Supplements for CrossFit Performance
Hero WODs and the Girls
When it comes to the toughest WODs look no further than the Hero WODs. These are generally the most difficult workouts that you will find when it comes to CrossFit.
Hero workouts are named after the fallen military and other service members who have lost their lives in combat and serving the United States of America. These difficult workouts are done to honor and remember them.
One step below the hero WODs you have the girls. These are some of the iconic CrossFit WOD's most people know and love/hate.
A combination of the Hero WODs and the girls make up our list of the 20 most difficult WOD's there are. Now let's get to the list.