Nobody messes with mother: this is a simple truth that everybody knows. Unfortunately, the same thing cannot always be said about dads. Animal fathers, especially, have a spotty reputation, considering the abundance of "deadbeat dads" and "cannibal dads" among them. There are some dads who are a force in their youngsters' lives and, just like human fathers, some animal dads can make exceptional sacrifices for their families.
1. Emperor penguin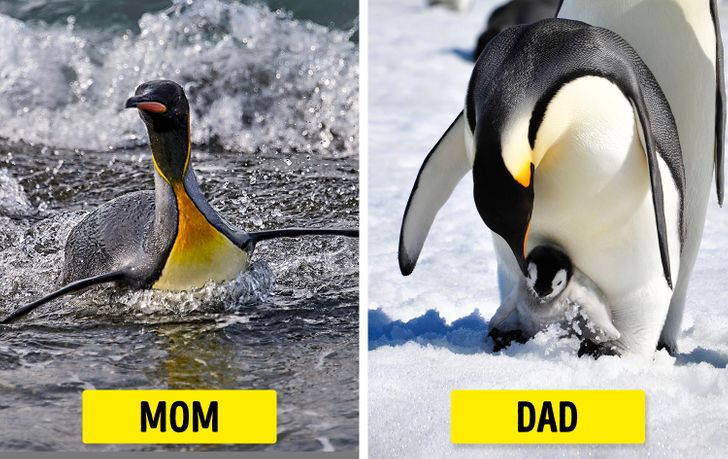 © depositphotos.com, © depositphotos.com
Antarctica is one of the toughest places on Earth, where temperatures fall lower than −120ºF, and winds blow up to a hundred miles per hour. And this is the environment where emperor penguins are supposed to raise their children.
In the wake of winter, mom lays a single egg and leaves to go to the sea on a 2-month eating frenzy. Now, it's up to dad to warm up and care for their only child. He cradles the egg at his feet and covers it with his belly feathers, balancing as he stands.
During these months, penguin dads don't eat and barely move. They lose almost half of their body weight before the ladies return. Once mom's back, both share the responsibility for raising the baby.
"Dad, you're embarrassing me."